Shift 1 - Mon - Fri : 8.00 AM to 1:10 PM
Why Study This Course
The objective of B.A. English Literature is to understand the role of literature and language in a changing world from the interdisciplinary perspective as well as to provide the academic acumen needed to master the professional and everyday use of the language.
Studying literature opens up a world of inspiration and creativity while endowing students with literary and communicative competency to meet the challenges of the changing world.
Through extensive reading and writing tasks and activities, students develop their skills of analysis, interpretation and self-expression as also an appreciation of the aesthetics of literature and love for the language.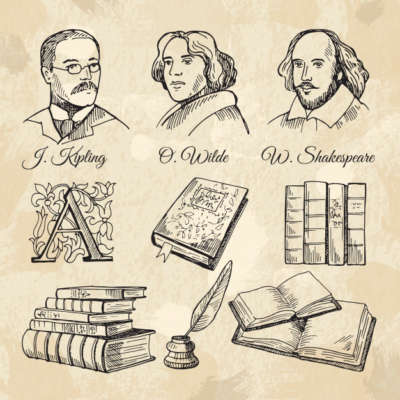 Careers and Placements
A firm grounding in English opens up a host of opportunities for employment – from conventional to cutting edge careers including those in teaching, publishing, broadcasting, journalism, library sciences, advertising, copywriting, editing, arts administration, Marketing and Public relations, translation, communication and media, soft skills and allied fields.
Our undergraduates enter the workplace as confident, ethical and compassionate thinkers with exceptional written and communication skills.
Eligibility & Duration
Ranking based on Total marks in Higher Secondary examination.
Should have passed any group in HSC.
As per the norms of the university
Course Duration: 3 Years
Message By HOD
The Department functions with the vision of providing a classical foundation in literature suited for the contemporary milieu. With Ambrosia(The Literary Discussion and Debating Forum), Arena(The Drama Club), Litfllix(The Film Society), Project Happiness(The Social Outreach Wing), and a vivacious and vibrant classroom environment, students blossom into autonomous learners and independent thinkers. Be it arts, literature, culture, or criticism, the invited speakers for the seminars and conferences organized by the department are internationally acclaimed and nationally celebrated. Workshops that feature in the department's annual calendar provide a cache of choices ranging from photojournalism to vlogging. The academic schedule for postgraduates enables them to formulate hypothesis and raise research questions. This critical thinking and the ability to discern ideas embedded in texts is fostered through interactions, visits and paper presentations at premier institutions of learning.