The Student Council is an association that works for the welfare of the students' community. The Council organizes various activities for special occasions like Freshers Day, Ice Breaking, Manjari, Neherika, Meghmalar, Teachers' Day, Council Election, Investiture Ceremony and Farewell guided by the Staff Council. The Council selects a special theme for the year's activities. The Council has seven office bearers– The President, Vice-President, Cultural Secretary, Asst. Cultural Secretary, Sports Secretary, Asst. Sports Secretary and Treasurer. They are elected by the Undergraduate and Postgraduate students by online voting conducted at the College campus. The student council members take on leadership positions to master the abilities to arrange and organizing the college events and represent the student-related issues.
The objectives of the Students' Council are:
To represent the Student Community in and outside the campus.

To act as a link between the students, teachers and the management.

To promote participation in extracurricular activities.

To lead and serve the student community.
Contact us – studentcouncil@annaadarsh.edu.in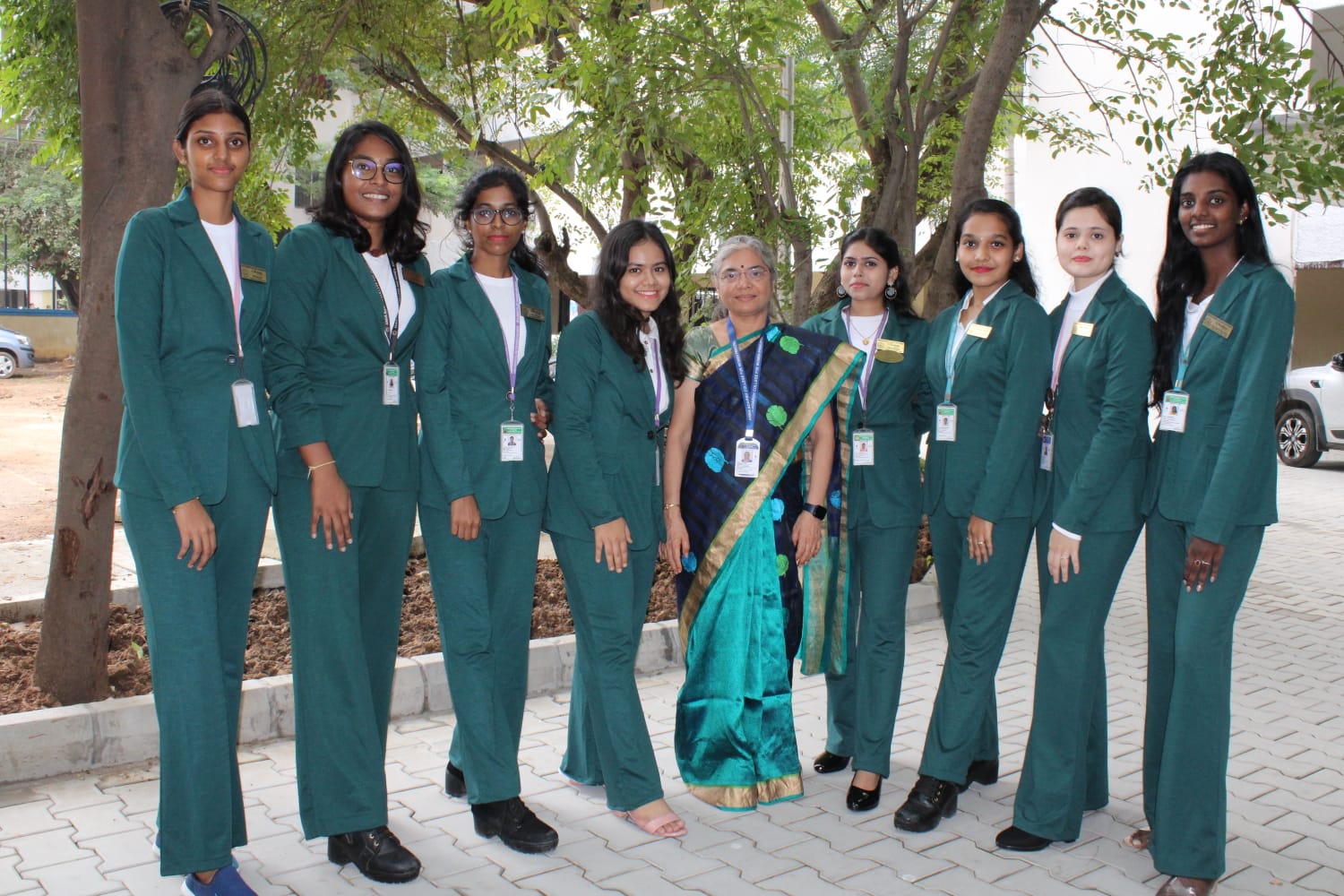 The Office Bearers
| | |
| --- | --- |
| PRESIDENT | S.AKSHIDHA – B.COM CA (SHIFT 2) |
| VICE PRESIDENT | N.SADIQA SABOORA – B.COM CA (SHIFT 2) |
| TREASURER | S.SOWMYA – B.COM BBM (SHIFT 1) |
| CULTURAL SECRETARY | S.SANGEETHA – B.SC COMPUTER SCIENCE  (SHIFT 1) |
| ASSISTANT CULTURAL SECRETARY | R.YUVASHAKTHII – B.COM GEN (SHIFT 1) |
| SPORTS SECRETARY  | R.SIVATEJA – M.COM CORPORATE SECRETARYSHIP(SHIFT 1) |
| ASSISTANT SPORTS SECRETARY | K.KEERTHANA – B.COM GEN (SHIFT 1) |
| SOCIAL MEDIA SECRETARY | B.SHAKSHI SOLANKI – B.COM BBM (SHIFT 1) |