Shift 1 : 8 am to 1:10 pm
Shift 2 : 1:30 pm to 5:30 pm
Sat: 9.00 AM to 2.20 PM
Why Study This Course
B.Sc Computer Science is a three-year undergraduate degree program that deal with the principles and technical implementations of the computer systems. Students undertake core papers with practical, elective papers in the latest technology domain and application oriented allied papers. The goal of the curriculum is to provide students with the knowledge and tools that will allow them to design and implement effective, economical, and creative solutions for the needs of individuals, society and the high-tech economy. The program facilitates to apply the computing concepts and principles in research environment, design innovative models, to understand the social context and engage in collaborative work. The systematic study of computers and its applications enable students to imbibe logical and analytical skills.
With the rapid growth of IT industry and the demand of computer professionals, the course provides great opportunity for students from diverse strata of society with practical implementation of their theoretical studies. Future opportunities in computing are without boundaries as the technology sector is an ever booming industry.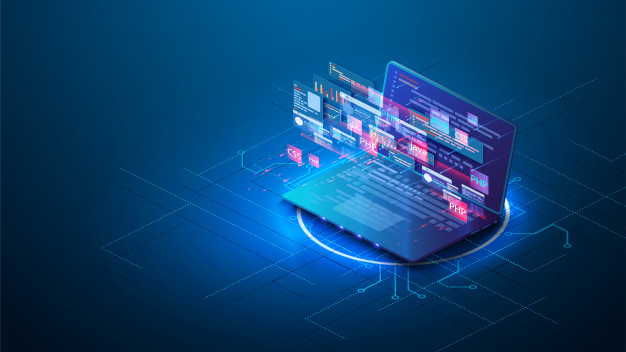 Careers and Placements
B.Sc. Computer Science provides you the opportunity to hone the technical skills and digital capabilities necessary to build an effective career. The curriculum is designed in such a way that it covers all the important aspects to train the students to make a career as Software Developer, Data base Administrator, Computer Hardware Engineer, Computer System Analyst, Computer Network Architecture, Web Developer, Information Security Analyst, Computer and Information Research Scientists. A wide range of openings are available in real time applications of all domains. The graduate can pursue higher education to specialize in a specific domain for cultivating a research environment.
Eligibility & Duration
Ranking based on marks out of 400 in Higher Secondary examination
2/3 of seats reserved for students who have studied Computer Science as a subject in HSC and 1/3 of seats are for students who have not studied Computer Science in HSC.
Should have studied Mathematics in HSC.
Course Duration – 3 Years.
Message By HOD
Computer Science constantly had the aspiration to go way beyond "coding".
It helps to build the infrastructures for social networks, work on solutions to protect data, make data communication secure across a wide variety of communication networks, build solutions to visualize information, work on tools that help to make decisions by analysis of data and innovate smart tools for our daily lives and to support our professional endeavors.
Join us, and become an ambassador of Computer Science to be a part of an innovative team to enhance your digital career by solving the challenges in the global industry and uphold the motto of the Department of Computer Science "Download, Develop and Deploy".