The Adarsh Student Counselling Centre is one of a kind, which stands as a Model Centre to the Chennai city colleges. It is the brainchild of our Respectable General Secretary Shri Ramesh Lamba, inaugurated along with the other esteemed members of the Punjab Association on 23rd March 2019, to improve the mental health and holistic wellness of the students across all the Adarsh educational institutions. The centre provides individual and group counselling exclusively to the students and also focuses on the integrative wellbeing of our teachers and parents. Adarsh Student Counselling Centre, the nucleus of planning, is our headquarters at Anna Nagar. We are a team of 5- Chief Counsellor, 3 Junior Counsellors and a Coordinator. We, the Adarsh counsellors, are committed to give a patient ear to the day-to-day concerns and personal conflicts of our students and empower them to be more resilient to face and overcome the challenges of life with confidence.
THE NEED FOR COUNSELLING
In this fast-paced life, competition starts from school and it is encouraging as long as it is healthy. But in the race of coming first in the academic pursuits, the students are subjected to a new wave of pressure that our previous generations have not faced, this is due to the kind of content that they consume from social media. This exposure makes them vulnerable to peer pressure and a variety of other critical problems related to relationships, low self-esteem, parental issues/separations, verbal/physical abuse, exam fear, suicidal thoughts and so much more have started sprouting in the young minds of today. The answer to all these issues starts with an open ear and a consoling heart. That's where counselling helps and hence this Model Centre.
VISION OF THE ADARSH STUDENT COUNSELLING CENTRE:
The vision is to create a student community that thrives with progressing mental health and increased mental peace. This can be achieved with the right understanding of fellow beings and society.
MISSION OF THE ADARSH STUDENT COUNSELLING CENTRE:
To create a human-centric approach where every student is heard from their heart and mind.
To focus on creating a healthy ecosystem of students, teachers and parents, to wholly benefit the society
ABOUT ADARSH STUDENT COUNSELLING CENTRE:
Hi, I am Dr.Malathi Karthiban, a Counselling Psychologist, trainer and mentor. My 27 years of experience in the field of mental health has allowed me to explore my passion to work with students at the school and college level, with their parents as well as women who face difficulties in their personal and professional lives. As a mental health professional, I help individuals across all age groups, to establish a new found understanding to create harmony within oneself and the outside world. I vow to ethically enable individuals' to lead better, stronger and more positive lives.
I am Nikitha, a Junior Counsellor at Adarsh Student Counselling Centre. I did my Masters in Counselling Psychology at Madras School of Social Work. The story behind me taking up counselling is that I have always found myself to be a very patient and non-judgmental person whenever a person vends his/her problems to me. This led me to take up counselling as my profession. A close friend of mine has always told me that making children more resilient would lead to the betterment of the future generation. This has always been stuck on my mind and that is how I decided to render my service to society through helping and supporting students.
I am Priya, a Junior Counsellor at Adarsh Student Counselling Centre. I did Masters in Psychology and did a certified course in Counselling Psychology. I have five years of experience in Medical transcription and had worked in an NGO called Puthri for a few years. This profession that I have chosen interests me the most and, working with kids gives me immense pleasure. As a psychologist, it is my sole duty to make others happy, which makes me happy.
I am Vanmathi, a Co-ordinator at Adarsh Student Counselling Centre. I did my B.A-History. I have worked in various places and met different people in my life. This experience of mine has helped me to be on par with my work requirements. I am an energetic and active person.
SERVICES PROVIDED BY CENTRE
The team works on both curative and preventive measures through individual counselling, group counselling and training programs. These services are provided in a formal as well as in an informal way. Through counseling, the team addresses some of the core issues in students like personal, academic and social aspects for their well-being and happiness. Training programs on life skills, social skills, interpersonal skills, professional skills and study skills are the key areas that are inculcated in the students.
ADARSH STUDENT COUNSELLING CENTRE IS HERE TO SPREAD HAPPINESS:
After introducing this counselling centre, the mental pressure of the students has drastically reduced and the following has been observed amongst the students:
Better coping mechanisms to unavoidable everyday challenges
Healthier understanding of relationships and friendships on/off the campus
Improved mental health levels, resulting in enhanced performances in both academic and sports departments
Enhanced social skills and interaction with the outside world
Increased confidence, not just to tackle their personal problems but to also help a fellow soul in need too
Prioritizing value-based living.
ADARSH STUDENT COUNSELLING CENTRE REACHES OUT TO:
STUDENTS:  Individual and group counselling sessions for the students where they can open up freely about anything that they want to discuss. They are also provided with training programs to equip them with life skills.
PARENTS:  Regular parent meetings are held to ensure that right parenting is given to the children at home and the parents are also educated about the issues haunting this current generation, so they can combat it effectively when it comes to their children.
TEACHERS: Regular skill updating programs are conducted for the teachers and special impact sessions on how to effectively understand the world of students are also instilled.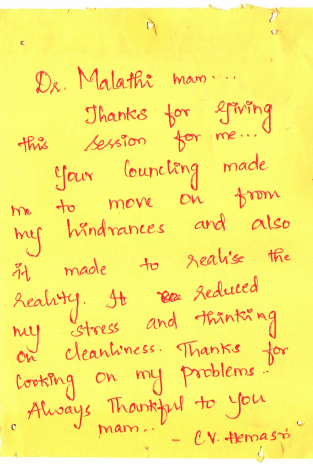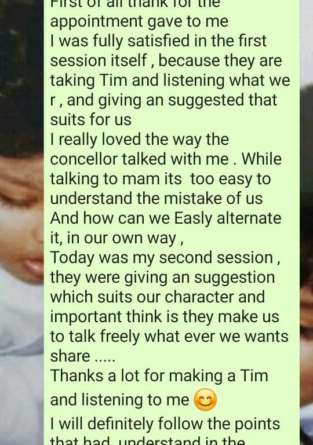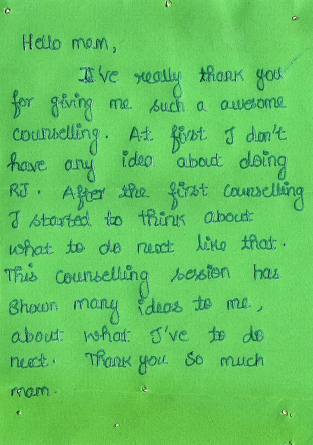 CONNECT WITH ADARSH STUDENT COUNSELLING CENTRE:
The centre is  open 6 days a week, between 10 AM and 4 PM, except second Saturday of the month. Students can reach out to the counsellor in person, through phone call, Whatsapp, Zoom and Google Meet.