Shift 1 - Mon - Fri : 8.00 AM to 1:10 PM
Shift 2 - Mon - Fri: 1.30 PM to 5:30 PM
Sat: 9.00 AM to 2.20 PM
Why Study This Course
Students will acquire
(a) Knowledge of Commerce and its scope and importance in various areas such as Banking, Stock Market, commodity market, Distribution, Marketing, Business Laws and Social Sciences, etc.
(b) Information about various Forms of Commercial organizations in India and their functions for societal developments,
(c ) Knowledge of other Allied Subjects reflecting quality characteristics including concepts of various Subjects like Business Economics, International Economics and Indian Economy.
(d) Insights into the preliminary exploration of different subjects like Entrepreneurial Development, Treasury Management, and Customer Relationship Management.
(e) Knowledge of Law, Statistics, Operation Research, Cost Accounting, Management Accounting, Financial and Corporate Accounting, Income Tax, and other recent taxes.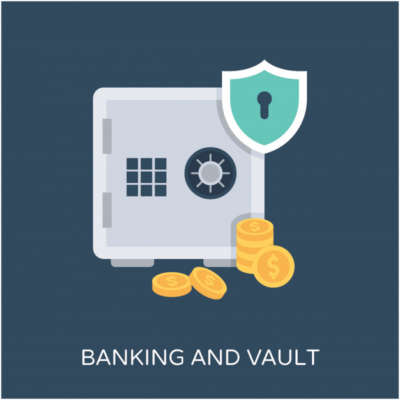 Careers and Placements
The course is the stepping stone and provides a foundation for students aspiring to undertake higher education in Commerce, Banking, Management and Professional courses like CA, ICWA, ACS etc.
The career opportunities available on completion of this B.Com Bank Management degree course are endless.
Along with the course curriculum, to groom our students' personalities, we conduct classes on personality development and Aptitude training. It helps them to secure the best position in their life and career. The department outstanding library of banking books exclusively for the students also helps to refer and enrich their knowledge on banking and other related areas of banking. This is well reflected in our alumni placement in reputed organizations like E & Y, Sutherland Technologies, Capgemini, Accenture, L&T, TCS, Axis Bank, ICICI Bank, HDFC Bank, SBI.
Eligibility & Duration
Ranking based on marks obtained in Higher Secondary Examination:
Should have studied Commerce and Accountancy in their secondary level of education.
80% Academic / 20% reserved for vocational streams.
Course Duration: 3 Years
Message By HOD
The Department of Bank Management seeks to combine excellence in education with the motive to serve the Banking Industry. We stand strong with hard-working students and dedicated faculty members who mentor the students as self-reliant, confident, responsible, and committed. I wish our students, "ALL THE BEST "for happy and perfect learning in the Department of Bank Management.