Bachelor of Business Administration – BBA
Shift 2 : 1:30 pm to 5:30 pm
Sat: 9.00 AM to 2.20 PM
Why Study This Course
BBA is among the most popular graduation courses that students take after completing their school. This course excels the students about their knowledge from industry experts, top academics, and real-world professionals who will help the students to shape a specialized profile capable of tackling the most complex challenges in each of these areas. The bachelor's degree in business administration educates students with the principles and methods of business management. The qualification is enough to obtain a better job in it excels the students in education with a strong foundation of management concepts for students to enhance and excel their skills and also increases a strong bond with industry for project-based knowledge, internships, and placements. The students get complete knowledge in subjects like accounting, communication, statistics, taxation, computer applications related to business, customer relationship,s and Human resource management.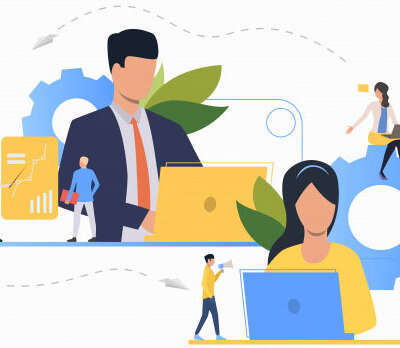 Careers and Placements
There are several career options available to students after completing a graduate degree in BBA, but not all students are aware of the different routes they can take to establish a successful career. They can apply for the post-graduation in MBA General and International Business, CRISIL Certified Analyst Program (CCAP), Executive Program in Applied Finance, Hospitality and Tourism Management, International Post Graduate Diploma in Risk Management, Master's in financial management (MFM), Master's in management studies (MMS), Master in Retail Management, Master of Marketing Management (MMM), Master's in human resource development management (MHRDM), PGDM (Post Graduate Diploma in Management) and so on. The presence of Managerial and administrative professionals are in high demand nowadays. The professionals can find job openings in the government as well as private sectors. The sectors where they can get placed are Banks, Business Consultancies, Brand & Marketing, IT Services, Personal Business, Educational Institutes, Tourism Industry, Industrial Houses, Multinational Companies, Financial Organizations and Public Works, etc,.
Eligibility & Duration
Ranking based on marks out of 400 in the higher secondary examination.
A pass in the Higher Secondary Examinations (Academic or Vocational Stream)
Message By HOD
The Bachelor of Business Administration course at Anna Adarsh College constantly endeavors to expand into a unique position in Management Studies to establish business graduates to develop into upcoming business leaders, business persons, socially sensible professionals, who in shape into the vigorous corporate world with a global attitude. We believe commitment in a different and helpful environment is the key to student success. . Higher studies after BBA improve the skill and knowledge of the aspirant to get into a lucrative job. There exist a lot of higher education programs which helps aspirants to achieve the purpose. After pursuing Masters Degree, the candidate can carry out research studies in the related area. By excelling in administrative courses, the students gain academic excellence, international exposure to make them worldwide competitive managers.