Shift 1 : 8 am to 1:10 pm
Why Study This Course
M.Sc. in Computer Science is a two-year postgraduate degree program that endorses the relevance of computing and information science and emphasizes exposure to research in the latest challenging computer science domains such as Artificial Intelligence, Mobile computing, Blockchain technology, Data Science, Cryptography, Cloud computing, Internet of Things, Advanced programming languages and many more that deal with the principles and technical implementations of the computer systems.
Apart from theoretical classes, practical lab sessions, industry internships, mini project,s and major projects in companies are an integral part of the course.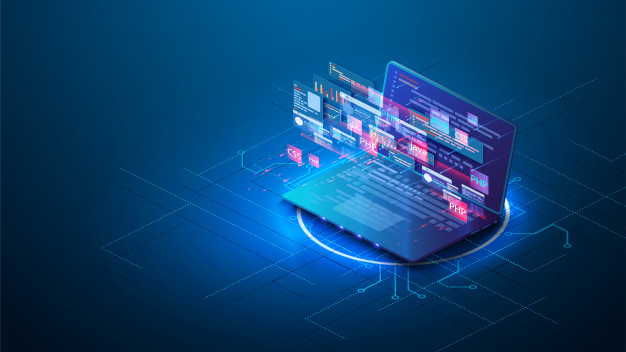 Careers and Placements
The outcome of the program provides quality education embedded with a research environment to impart contemporary computing technologies and its applications in order to secure employability. It offers opportunities in Technical Support, Software development, System Maintenance, Research & Development, Tech Consultancies, Security & Surveillance and to launch own startups or venture in the latest fields like human-centered computing, social and information networks, digital humanities, and data-driven domains. It makes available opportunities to apply computing professionalism with socio-ethical values and to continue life-long learning for the contribution of wellness to society.
Eligibility & Duration
Preference should be given to the concerned subject studied.
A Candidate must have passed the 3 years degree course(10+2+3 pattern) recognized by the University.
Should have studied Computer Science as a Subject and should have studied Mathematics.
Course Duration: 2 Years
Message By HOD
Computer Science constantly had the aspiration to go way beyond "coding".
It helps to build the infrastructures for social networks, work on solutions to protect data, make data communication secure across a wide variety of communication networks, build solutions to visualize information, work on tools that help to make decisions by analysis of data and innovate smart tools for our daily lives and to support our professional endeavors.
Join us, and become an ambassador of Computer Science to be a part of an innovative team to enhance your digital career by solving the challenges in the global industry and uphold the motto of the Department of Computer Science "Download, Develop and Deploy".